New in Front 4/20/2017
We've just released a few new features in Front 🙌
Drag-and-drop attachments into new messages
There's no need to download attachments from comments or conversations to share them with someone new. Just drag the attachment file into your composer window to pass it on.
Learn more about your customers with Clearbit
Our newest integration makes it easy to personalize every reply. For every customer email, Front will display matching Clearbit profiles with employment details, social media accounts, company data and more. Team admins can get started with Clearbit in your Front integration settings.
Change your notification preferences on the go
Heading into an important meeting or out on vacation? In our latest iOS and Android app menus, you'll find your new mobile Settings. Choose your Do Not Disturb hours to pause mobile notifications (like when you're sleeping 😴 ), or set yourself as Out of Office to keep teammates from assigning new messages to you.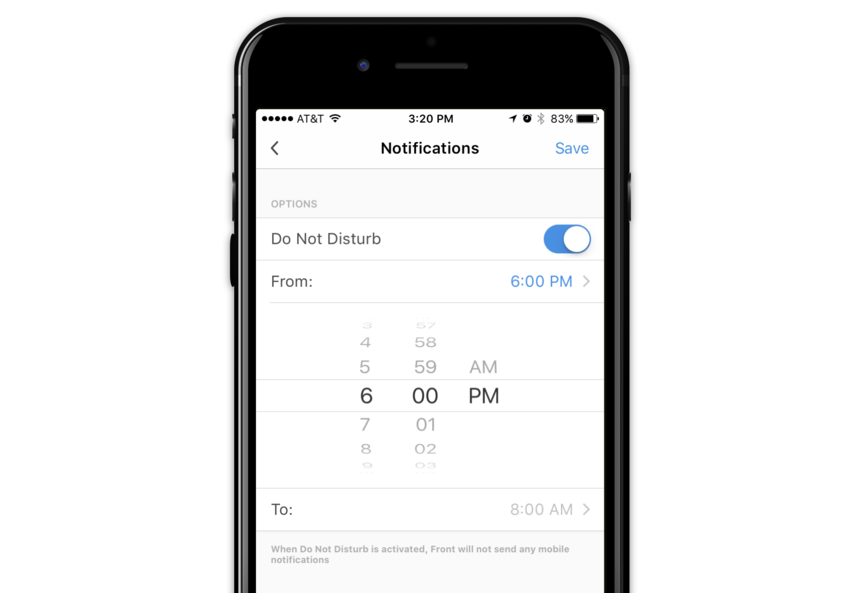 More control for your Asana and Trello tags
Linking Front conversations with tasks in Asana and Trello is a great way to track customer feedback, manage projects, and more. Now, when you create a new task from a Front conversation, you can post the latest message as a comment or assign it to anyone on your team.
Our public roadmap is up to date!