How to enable and use the ChargeDesk integration
Like other integrations, you need to be an admin in order to enable the ChargeDesk integration.
The ChargeDesk integration makes it easier to visualize your customer's subscription and past charges.
---
Step 1
Go into your Settings and select API & Integrations. Click on ChargeDesk.
Step 2
Turn the toggle on to enable ChargeDesk.
Step 3
Get your Secret Key. Visit https://chargedesk.com/connect/api, and sign in, to see your Secret Key.
Step 4
Go back to Front and input your Secret Key.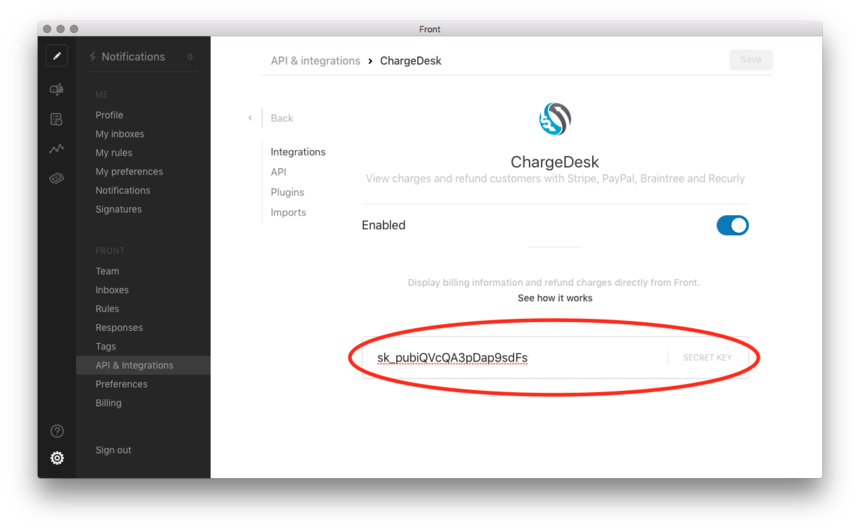 Step 5
Click Save to finish enabling the ChargeDesk integration.
Step 6
You can now display information about your contact's subscription and charges directly in Front. Open the right pane by clicking on the arrow located on the top right corner of your Front interface.
You will be able to see the information available in ChargeDesk and tied to the current message in Front.
Step 7
From there, you can cancel a subscription or issue a refund.